The Cannery at Webster Station is a multipurpose building located in Dayton Ohio.  The upper 5 floors are loft styled apartments while the first floor offers a range of retail services.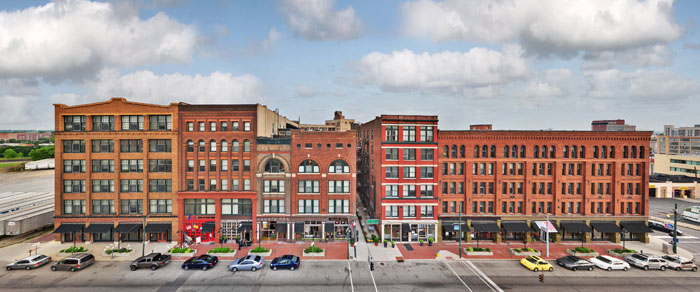 Click through for more detail shots as well as some history of this building. 
The Cannery was originally developed by Eugene Barney shortly after the purchase of the land the facility now sits on, near the Miami and Erie Canal.  It currently sits within the corner of Third and Wayne in Dayton Ohio. Over the years, the building has been home to grocery stores, coal companies, spicers and coffee roasters, a tobacco company and a paint facility.  Today, you can browse through an art gallery, have tea, eat dinner or listen to live music.